By the end of the year, Dove will start selling shower gel, shampoo, and other products in 100% postconsumer recycled bottles. It's one piece of the brand's move away from virgin plastic packaging—including more radical steps like a test of reusable, refillable deodorant packaging made from stainless steel.
"Plastic waste is one of the biggest global environmental and human health issues we face today—an issue being driven by a linear, single-use consumption model," says Alessandro Manfredi, global executive vice president for Dove at Unilever, the brand's parent company. Unilever, which owns more than 400 brands, recently announced plans to cut the use of virgin plastic in half by 2025. Dove is one of the largest beauty brands in the world, and the brand's new plans to cut plastic will reduce virgin plastic use by more than 20,000 tons a year.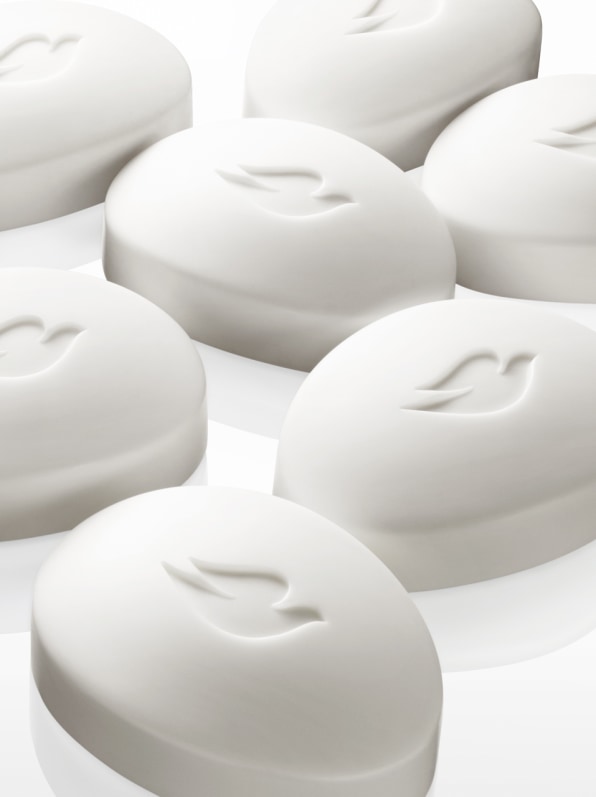 The brand doesn't plan to eliminate plastic entirely, since it says it needs the material to protect the shelf life of products. But in a framework it describes as "no/better/less" plastic, it's eliminating plastic when that's possible. Its single-pack Beauty Bar cartons, which are shiny because of a plastic laminate layer, will shift to an alternative plastic-free coating in 2020. Even something like that, which might sound like a minor change, is challenging to implement. "Removing plastic from our . . . beauty bars is a large-scale undertaking, impacting not just primary packaging but also our end-to-end supply chain," Manfredi says. For multipacks of the product, the company is currently studying sustainable alternatives to cellophane, testing how the new material performs in its factory and in the journey from distribution centers and stores to homes, with plans to begin production in Europe in 2020.